Jokersi
About jokers
On the mobile app, jokers enable you to automatically replace your incorrect answers and to get to the cache.
You have maximum XX jokers for the entire game.
Missing a joker? There are several options to recredit your account via your profile.
find XX consecutive caches without using another joker
use a joker code offered to you by the Wisement, or a code available during an event or a Tèrra Aventura communication campaign


My bio
GAJM, introduce yourself to the community!
Friend'z
You and your mates are always on the go, and the number of caches you discovered are as numerous as Zonelib's military medals! Just like a rolling stone, you are always on the road again... There is no stopping you : A dead smartphone battery? "No problem, we'll just follow our instinct!" Forgot your picnic? "Who needs to eat anyway?" Staying closely-knit is the secret of your success! Because victory is even sweeter when you share it with your pals!
My adventures
Distance travelled
Occasional sportsman
845.1 / 1000 km
Calories burnt (selon Zéfaim)
48 bocaux de confit de canard
147892.5 / 175000 kcal
List of caches
No cache selected
---
My logbook
---
Select a cache in the list to discover your posted travel stories and photos.
Pour accéder au parcours final, aidez Zisséo à redresser la barre du tèrr'astronef dans l'ESPACE GAME
et prenez du galon en décrochant les 3 étoiles indispensables pour accompagner le Capitaine dans sa mission.
Régulus
i
Réalisez au moins un parcours dans la liste suivante :
Zosma
i
Réalisez au moins un parcours dans la liste suivante :
Dénébola
i
Réalisez au moins un parcours dans la liste suivante :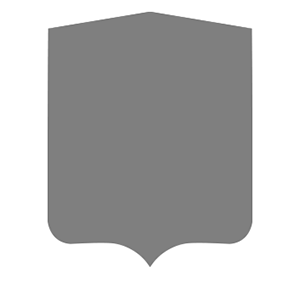 Copilote
Venez à bout de l'ESPACE GAME
Apprentice geocacher
(13 mai 2018)
Congratulations ! You found your first Terra Aventura cache!
Zerocacher
Out of luck ? You didn't find the cache you were looking for!
Ten
(11 aoû 2018)
I feel good ! (10 caches found)
xXx
(09 déc 2018)
I've got the power ! (30 caches found)
50 shades of green
(14 jan 2019)
50 shades of green, your novel for the summer! (50 caches found)
Terra Aventura Master
(16 mar 2019)
Tèrra Aventura black belt! (70 caches found)
Almost Wise
(14 avr 2019)
A few more caches and you'll be wiser than the Wisemen! (80 caches found)
Centenary
(13 mai 2019)
You're on a roll! (100 caches found)
Two hundred
You are quite a champions (200 caches found)
Spartan !
You are a professional geocacher ! (300 caches found)

Quatre cents bidons
Vous z'irez jusqu'à Montmorillon. (400 caches trouvées)
First to find
So how does it feel to be the first one logged in?
Second to find
Oh well, you were almost n°1!
Third to find
(15 juin 2019)
Well, you made the top 3!
Historian
You know all of Zabeth's stories by heart!
Sports
Zabdo hasn't managed to ditch you yet!
Finderz Keeperz
Zouti has put all his knowledge into your hands!
Witch Doctor
You've got Zéllé's magical powers!
Pond sailer
You are kingfish!
Zee'Artist
Zart's enough!
Knight
Zeroïk has you feeling like a knight in shining armor!
Tamer
You are a time tamer!
Zexperts
You have braved the dangers that lead to Zépapeur
Into The Wild
You are at one with nature and with Zarthus
Feed me
You're a food expert
Geek
(28 jan 2019)
Gamer or Geek ? Zaïtek is growing on you! Or is it the other way around?
Stumpy
Zouch' will help you see the forest for the trees!
Limousin RoadTripper
(18 avr 2019)
ZeeRider, on the road again!
Maquis Resistant
Green wire on blue button !
Pilgrim
These sandals are made for walking !
Sleep walker
Not a morning person...
Zenturion
Geocachus supremus..
Cavern poïz
Zilex took you to meet the very first Men
Graffiti artist
Zegraff introduced you to street art
Zen
You found Zécolo in a peaceful haven
Captain
Well done Matey ! You know the ocean like the back of your hand.
Geologist
Rock scientist!
Trade
You could sell a freezer to an Eskimo!
Robinson
(08 juil 2019)
Irrevocable sentence
Billy goat ! 
Mary is not the only one who has a little lamb !

Book-mark !
You are quite the bookworm…
E.T
Zinzin dans l'espace, vous z'avez renvoyé.
Maillot à pois
Ziclou vous a fait changer de braquet
SnowCacheur
You have found the Christmas cache!
Go with the flow!
You have found Vassivière's 60th birthday cache!
Music lover
You have found the Nuits de Nacre festival cache!
Impressionist
You have found the Painters' Valley Zamela!
Clubber
You have found Zamela's cache in party in Argentat !
Clown
You have found Zamela's cache among the capitals in Nexon !
Knitting know-it-all
Hibernating till spring
Mortuum Mare
You came, you saw, you conquered!
Moves like Zagger
Better than Woodstock, Zamela let's rock!
Miauletous's quest
You found Zaméla between two delicacies
Carved in rock !
Sticks and storms may break your bones, but stones will never stop you !
Celtic Legend
You have found the Saint Gence Zamela !
Recharge batteries
You have discovered the Jarrauds Waterfalls
Cubist
Zamela has inspired you in Saint Auvent !
Pixie dust
A fairy took you to the bottom of the lake...
Splash !
At one with nature
Try again
Zaméla with our Gallic ancestors
Elf
You found Zaméla on a trip to Fairyland
Firekeeper
Zamela has taught you to master flintstones and fire
Sancti Quest
Zaméla is carefully watching over the relics of Léobon !
Vertigo
You and Zamela managed to keep away from the bottom of the ravine
Healer
(30 déc 2018)
Invoke the spirit of Zaméla in the Carbonnières towers.
Forest Poï'z
You have explored Ligoure forest
The mushroom badge!
Congrats from Zaméla !
Côtes de Bourg
Bonjour chais vous !
On a roll
Zamela celebrates wine in Bordeaux
Saved from the waves
Aldearde is relieved !
Butter Nut
Because butter is beautiful !
Bottoms up
We found the recipe for Pineau  !
Motor ! Action !
(20 fév 2019)
Zamela is the star of Caneda
Cap ou pas cap ?
Zamela has lit the Torrèle fire for the Printemps des Landes
In a hurry
(20 avr 2019)
Save Zamela in Bessines
Podo' maître
Zaméla vous fait marcher pour le Mois de la Balade.
Saine et Sauve
Zaméla vous sonne les cloches dans l'abbaye romane
Triple buse
Dans les rues de Marcillac, Zaméla passe et rapace...
Toque Chef
(20 sep 2019)
Zaméla met les petits plats (en porcelaine) dans les grands
Qui l'eut « cru »
Zaméla fait les vendanges à Montbazillac
En tête à Test
Avec Zaméla, l'amour est dans le pré salé !
C'est parti pour un Tour !
(21 sep 2020)
Zamélà applaudit la caravane dans les Monédières (du 5 au 27 septembre 2020)
De fil en aiguille
(24 oct 2020)
Zaméla défile aux Coutures !
Charente badge
How the west was won (You've found all of Charente's caches)
Maritime
Favourite (You found all of Charente-Maritime's caches)
Correzien
Elsewhere, now (you have found all of Corrèze's caches)
Creusois
Freedom (you have found all of Creuse's caches)
Périgord
Heritage and roots. (You found all of Dordogne's caches.)
Girondin
The high seas. (You found all of the Gironde caches)
Landais  
Natural. (You found all the Landes caches)

Lot-et-Garonne
Tastes and flavours (You found all of Lot-et-Garonne's caches)
Pyrénéen
Living for the moment (You found all of the Pyrénées Atlantiques caches)

Deux-Sèvres
A breath of fresh air (You found all of Deux-Sèvres's caches)
Viennois 
Journey to the future. (You found all of the Vienne caches)
Haut-Viennois
All roads lead to you (You have found all of Haute-Vienne's caches)
New Aquitaine Expert
You know New Aquitaine like the back of your hand (You found a cache in each of the region's "departments")
Season 1
Tèrra Aventura is your middle name!
Season 2
So how was that BadPoï'z invasion?
Season 3
So have you found the Wisemen Stone yet?
Back to the Origin'z
Your contribution to the Season 4 was not made in vain ! Your action revealed a tiny fragment of the Crowdfouding map. Here is your reward !
Season 5
You set off to conquer the Wild West.
Season 6
On a quest to find the Wisemen parchment
Season 7
(13 mai 2018)
Will you be able to unmask "Z", head of the Bad Poï'z organization? 

Season 8
(16 juin 2018)
Will you be meeting Zarthus in a secret laboratory ?

Objectif Alien-0R
(15 juin 2019)
Les tèrr'astronautes tenteront de relever ce nouveau défi
L'Odyssée de l'espace
(30 juin 2020)
Un voyage dans la galaxie, que vous n'êtes pas prêts d'oublier...
Terr'Aventurer
Congratulations ! You have found all of the season 1 caches!
Into the Light
You know Terra Aventura Season 2 like the back of your hand!
Quest for the grail
Season 3, been there, done that!
Jetlagued
Season 4 completed ! After this time travel, the Wisemen thank you for choosing their airline.
Western Clafoutis
You finished season 5 !
On the run
Giddy up! Here come the Bad Poï'z..
Secret agent
Season 7 is over. You located the "Bad Guy" !
Nature Nut
You succeeded in stopping the infernal machine !
Saison 9
En route pour l'astéroïde Alien-0R !
Saison 10
Le voyage à travers les z'étoiles se poursuit...
BadPoï'z Hunter
You caught a season 2 BadPoï'z!
A bit of a bandit
(22 juin 2019)
You found Zescro's hideout during season 3!
Who'z the boss ?
(30 oct 2019)
You found Zekid's hideout during season 3!
Banana
(30 oct 2019)
You found Zarbi's hideout during season 3!
Bounty hunter
(30 oct 2019)
You have found all of season 3's BadPoï'z!
The scoundrel
Behind bars Zarbi.
The bully
Bye bye bank robberies for Zescro !
The crook
No more saloon hold-ups for Zekid
Zeriff
(27 jan 2019)
Faster than a speeding bullet !
Nastier than Zescro
So, how does it feel to be a cheater ?
Fourth Dimension
(13 jan 2019)
Augmented reality caches !
Bouh !
Zekid a tenté de vous faire peur ! (Défi Bad Poï'z géolocalisé)
Niark !
Zescro a bien failli vous berner ! (Défi Bad Poï'z géolocalisé)
Pouet ! Pouet !
Zarbi n'a pas pu s'en empêcher... (Défi Bad Poï'z géolocalisé)
Sans contact
(30 juin 2020)
Même en visio, les Poï'z restent proches de vous (cache virtualisée / à partir du 20 juin 2020)
Indiana Zones
(30 oct 2019)
OK, we have the map, now what?
Solid as a rock
Find the Wisemen Stone!
Persevere is the key !
Congratulations, you have just found the Wisemen Stone's key ! By the way, anybody knows how it works ?
Winner is coming !
9 banners found ! Now you know all about the Limousin heritage, but please don't tell Zabeth about it...
Half-way
(16 fév 2019)
You found the Wisemen parchment ! Or at least what is left of it...
Second half
(16 mar 2019)
The Wisemen parchment is now whole again !
Eureka !
(16 mar 2019)
You put the directions back together
Pickpocket
(25 mai 2019)
You found the stolen Object'z!
Big boss
You unmasked « Z » in his/her headquarters.

Zarthus is free
(10 juil 2019)
You freed this Poï'z from the claws of Z.

Space cheap
Bravo ! Le vaisseau des Poï'z est reconstitué !
Un ticket pour l'espace !
Parés à vous z'élancer, depuis la base secrète de décollage ?!
Espace Game
(15 avr 2020)
Le tèrr'astronef, vu de l'intérieur !
Copilote
Beau travail, matelot ! Zisséo et vous êtes à la barre du tèrr'astronef !
Planète inconnue
Pitchoo et sa tribu vous remercient de votre visite
Happy Poïzday !
You were present at Tèrra Aventura's 5th birthday.
2016 start !
Moutonneau's event !
Season 2017 begins
You found a cache on opening week-end!
2018 Launching
You found a cache during the 2018 launching weekend.
Lancement 2019
(15 juin 2019)
Avoir trouvé une cache le weekend du lancement 2019.
Lancement 2020
(30 juin 2020)
Avoir trouvé une cache du 20 juin au 3 août
Geocaching Day 2017
You found a cache during the 2017 International Geocaching Day
Geocaching Day 2018
(18 aoû 2018)
Avoir trouvé une cache pendant la journée internationale du geocaching 2018.
Geocaching Day 2019
(17 aoû 2019)
Avoir trouvé une cache pendant la journée internationale du geocaching 2019.
Green attitude
Congratulations on preserving your favourite play area!
The storyteller in you
What a great story ! You deserve an award!
Eye of the tiger
That's a fantastic photo ! You deserve an award!
Trick or Treat ?
(01 nov 2018)
Spring break !
White Walker
(16 fév 2019)
Geocaching through the wildings
Easter Hipster
(14 avr 2019)
Limousin during Spring Break!
Tape la po'z
Remportez ce badge en ajoutant ou modifiant votre photo de profil ! (Entre le 1er et le 31 août 2020)
Première étoile
Avoir fait les deux parcours en raquettes, pendant la période hivernale (des vacances de Noël aux vacances d'avril)
Sponsor
You sponsored a new Tèrr'adventurer!
Pioneer
The Wisemen know you well !
Maker Madness Champion
You won the "Create your own Terra Aventura cache"

Zip
We hereby declare you the eyes of the Wisemen! Thank-you for your help!
Gnihihihi.
Vous pensiez que nous allions vous laisser espionner la carte des autres Tèrr'Aventuriers ?!
C'était bien mal nous connaître !!
Impressive painters
(01 fév 2019)
Paint the valley red
Vienne River craftsmen
(29 sep 2018)
Limousin's got talent
Gourmet Limousin
(14 avr 2019)
A taste for excellence
St James's Way
Santiago here I come
The Maquis
(06 oct 2019)
Resistance with a capital R
Creuse masons
Builders at their best
Life on the Plateau
Wonderful wilderness
Gabare masters
(06 oct 2019)
Row row row your boat
On Golden Farm
(06 oct 2019)
Our culture, our roots
Top secret porcelain recipe
(24 sep 2018)
There's something more than quartz in this recipe… Kaolin clay, maybe ?
Stolen tapestry - « The unicorn »
(21 aoû 2018)
Masterpiece from Aubusson, Zarbi found it « too girly » to put in his room.
« The Angels' Share » Elixir
(09 déc 2018)
Cognac : Perfection in a bottle… Zarbi says it tastes like bananas!
Bow of the Hermione
(08 juil 2018)
La Fayette's frigate located its accessory : just because you're a General doesn't mean you can't be fashionable!
Aubazine stained-glass windows
(13 jan 2019)
Unique and inspiring ! Without these stained-glass windows, Chanel never would have become Coco!
Silver coin belonging to the Frankish Kings
(24 aoû 2018)
Forged centuries ago in the mines of Melle. Zarbi stupidly lost it while making change!
Arch of Agen's bridge-canal
(16 aoû 2018)
Not sure how well this will work now!
First graffiti from Lascaux
(16 mai 2019)
Popular Paleolithic Art...
Key
(16 mai 2019)
Code : 1-3-3-7-E. You never know when this might come in handy.
Mélusine's scale
(30 déc 2018)
The Poitevin fairy is inconsolable
Truffle oak bark
(16 déc 2018)
Disposessed black gold 
Serpentinite fragment
(23 déc 2018)
Its iridescent glint no longer lights up the moorland
Fritillary Guinea fowl
(18 juin 2019)
The river Vienne weeps for its meadowsweet
Monet's waterlily
(09 mai 2019)
The painters' valley has lost its inspiration
The Bay's oyster pearl
(04 mai 2019)
The ocean's gem has gone away
Sundew petals
(12 mai 2019)
The peat bog flower has disappeared ?! 
Sweet pepper
(03 mai 2019)
It's a bit much !
European bee-eater's feather
(14 avr 2019)
This North-African bird might catch a cold
Centennial pine resin
(03 mai 2019)
There's no resin why you won't end up finding it !
Serres Rock
(18 juin 2019)
As sad as a rock
March salt
(05 mai 2019)
We deplore the loss of its precious crystals
3ème pièce du vaisseau
(19 aoû 2020)
4ème pièce du vaisseau
(15 juin 2019)
5ème pièce du vaisseau
(08 juil 2019)
6ème pièce du vaisseau
(21 juin 2019)
7ème pièce du vaisseau
(16 juin 2019)
9ème pièce du vaisseau
(13 juil 2019)
10ème pièce du vaisseau
(24 juin 2019)